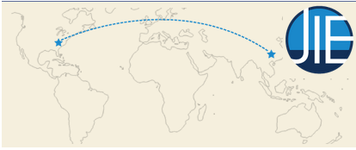 The MeDCaVE is a biomedical research program which is strategically positioned at the confluence of physics based computational modeling, informatics, radiology, surgical practice. The Director, Dr. Menon, is tenure-track faculty with the new biomedical engineering program at
Duquesne University
and actively holds adjunct faculty appointments with the department of bioengineering at the
University of Pittsburgh
and the department of biomedical engineering at
The University of Texas at San Antonio
as well as the new . Dr. Menon was previously (until May 2015) a tenure track Assistant Professor currently affiliated with the
Sun Yat-sen University - Carnegie Mellon University (SYSU-CMU) Joint Institute of Engineering (JIE)
&
Joint Research Institute (JRI)
but currently maintains an
Adjunct Professor
status with the JIE.
The MeDCaVE has extensive expertise, in-house code and know-how for working with 4D (3D + time) medical image data (brain, cardiovascular, orthopedic), image-processing, physics-based modeling and numerical simulation. To this end, we host a versatile cloud-based computing, visualization and processing and software development environment, which is invaluable for both early technical feasibility assessment studies in developing working prototypes of medical devices as well as for developing medical technologies applied to improving the healthcare practice through interactive surgical planning and real-time interventional guidance. While the focus of the research program has been on novel software on the frontiers of image-based surgical planning & surgical navigation, The MeDCaVE is also home to a one-of-it's-kind experimental facility for 3D tomographic flow quantification (located on Duquesne University campus).
---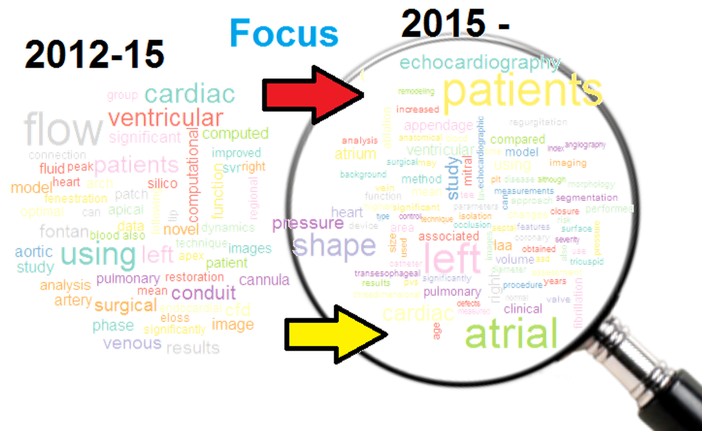 ---
Bulletin Board
1 Aug 2017: Soroosh Sanatkhani, PhD student with The MeDCaVE, advised by Dr. Menon and enrolled in University of Pittsburgh's Dept of Bioengineering, was awarded the 2017-18 Leonard H. Berenfield Graduate Fellowship in Cardiovascular Bioengineering for the proposal titled, "Imaging Based Three-dimensional Appearance Models for Left Atrial Appendage Classification and Stasis Risk Stratification in Atrial Fibrillation". ​
​24 July 2017: Michael Oladosu, Undergraduate Researcher with The MeDCaVE Lab and URP fellowship recipient from Duquesne University was featured in an article by Duquesne University this Summer '17:
Grant Award - 16 March 2016: Dr. Menon has been awarded the 2016 Faculty Development Fund (FDF 2016) grant award from Duquesne University for the proposal titled, "3D Printing as a Pre-Surgical Planning Tool for Personalized Therapy." The

FDF

award funds this project between August 2016 to August 2018.
​
Dr. Menon demonstrates QuantMD's latest image guided surgery platform, QuantMD SynVis, to kids at the Carnegie Science Center; read more at The MeDCaVE's Community Outreach page.
Congratulations 2015 Graduates from The MeDCaVE: Yang Gao (MS, BME '15), CMU Biomedical Engineering! Yang's thesis is titled, "3D Shape Comparison of Cardiac Geometries using a Laplace Spectral Shape Matching Approach."
Grant Award - 26 March 2015: NIH R01 proposal titled, "Geometric Surrogates for Clinical Management of Abdominal Aortic Aneurysms", involving intimate collaboration with The MeDCaVE, awarded $1.7 Million over 5 years (starting in April 2015), through University of Texas at San Antonio (PI: Dr. Ender Finol; Co-investigators: Drs. P.G. Menon & S. Avril (Mines-Saint-Etienne)).
5 Jan 2015: Dr. Menon has been selected as a Winter 2015 Carnegie Science Communication Fellow, with the Carnegie Science Center, Pittsburgh, PA.

Fellows are researchers, graduate students, and other STEM or science-based professionals who have been certified by Carnegie Science Center as excellent communicators about current science. Fellows work with the Science Center to learn communication strategies to convey often-complex scientific concepts to lay audiences – and to inspire the public's enduring interest in science and technology.

Read more on CMU ECE's Feb 2015 news article

.
The Final Projects demo-day of Dr. Menon's Biomedical Imaging & Analysis class will be taking place on Thursday, between noon and 3:00 pm, China time, in the new SYSU-CMU Joint Institute of Engineering building (Room 102), at Sun Yat-sen University's East Campus.

The theme of this conference is "Image Processing Algorithms & Pipelines" and there will be 7 Oral Presentations and 6 Poster Presentations at my course conference. You can log into the conference remotely using the following BlueJeans Online link, during the conference time:

www.bluejeans.com/174356879 . Note that Thursday, 4 Dec, from Noon to 3:00 pm China time is equivalent to 11:00 pm on Wednesday (4 Dec) to 2:00 am (Thursday, 5 Dec) as per Eastern US time!

But this event will be recorded and the recorded video link will be shared on this website. T

o Dial in, use the following credentials:

+1 888 240 2560

,

+1 888 240 2560

(US Toll Free) and

Enter Meeting ID: 174356879.
The MeDCaVE presents 4 talks and a poster at the 4th International CompIMAGE conference, at Pittsburgh, PA. Links to the all our published full papers on our CompIMAGE press page.
16 June 2014: The MeDCaVE has applied for funding through the NIH R03 funding mechanism for feasibility assessment of a new blood pump. This grant was submitted through The University of Texas at San Antonio.
Congratulations to this year's graduating CMU ECE degree recipients from The MeDCaVE - Priti G Albal (MS, ECE '14), Delvis Taveras (BS, ECE '14).
QuantMD demonstrates cutting edge new technology for the next generation of fluoroscopy systems integrating pre-operative medical imaging data at the Heart Rhythm Society (HRS) 2014 meeting, at San Francisco, CA.
Congratulations to HemoDyn - The MeDCaVE's newest startup company and high performance computing initative - on making it to the top 10 teams of the 2014 CMU Summit on US-China Innovation and Entrepreneurship! Rooting for the big win @ http://cmu-summit.org/index.php/en
Prof. Menon has been selected for the 2014 Faculty Fellowship Summer Institute in Israel sponsored by the Jewish National Fund. Read more...
"What is Research? Teaching Science with an Engineering Twist." Prof. Menon will be conducting a workshop on extending Engineering into Pittsburgh's High-School curriculum, for middle and high school science, technology and mathematics teachers and school guidance counselors, on 5 April 2014, at the PTC building off of 2nd Avenue (700 Technology Dr, Pittsburgh, PA: 15219). This workshop is supported by a grant from the Siemens Foundation and is sponsored by Carnegie Mellon University Educational Outreach & The Leonard Gelfand Center for Service Learning & Outreach. To register or for further information, visit this webpage.
18 Feb 2014: The MeDCaVE was at the SPIE Medical Imaging meeting. Watch the oral presentation on our meeting press page.

1

6 Feb 2014: The MeDCaVE was represented for oral / poster presentations the

American Heart Association Fellows Research Day ' 14

,

Society for Thoracic Surgeons annual meeting '14

and

Society for Cardiovascular Magnetic Resonance scientific sessions '14

, between Jan and Feb 2014. Visit our Press Pages using the navigation bar (above) !

15 Feb 2014: Welcome, new student members of the MeDCaVE team !
11 Feb 2014: A MeDCaVE affiliated startup, Cerebroscope LLC, submits grant proposal titled, "Acute Concussion Detection using Direct Current-Electroencephalography for Cortical Spreading Depression." for the National Football League (NFL) Head Health Challenge call for proposals on the subject of Innovative Approaches For Preventing And Identifying Brain Injuries.
27 Jan 2014: The MeDCaVE has applied for funding through the Winter 2014 American Heart Association (AHA) Beginning Grant in Aid, with a proposal titled, "Modeling Post-Operative Left Ventricular Function for Optimal Heart Failure Therapeutic Strategy." This grant was submitted through The University of Texas at San Antonio.
GRANT AWARD: The MeDCaVE has been selected for funding with the full amount of $136,014 starting January, 2014 for the period of 12 months, from the

CMU

-SYSU

Collaborative Innovation Research Center

(

CIRC

) for our proposal titled, "Big Data Techniques for Medical Devices: Improving Personalization by Design, Optimization, and Machine Learning"

in collaboration with CMU Silicon Valley.

BEST PAPER AWARD: Congratulations to The MeDCaVE for winning the Best Paper Award at the 2013 Medical Image Computing and Computer Assisted Intervention (MICCAI), 4th International Workshop on Statistical Atlases & Computational Models of the Heart (STACOM), at Nagoya, Japan, for our paper titled, "Patient-Specific Hemodynamic evaluation of an Aortic Coarctation under Rest and Stress conditions." Read more
POSTER PRESENTATION AWARD: Congratulations to Abhiram Rao and The MeDCaVE for winning the second place in the Poster Presentation Competition at the 2013 ASME International Mechanical Engineering Congress & Exposition (IMECE) Annual Meeting, at Chicago, for our paper titled, "Patient-specific surgery strategy selection and virtual surgical planning for Tetralogy of Fallot (ToF)." Read more
---
Software-as-a-Service Medical Imaging Analytics on the Cloud
QuantMD partners with Management Science Associates Inc. to present a HIPAA compliant personalized medical image analysis solution for custom, quantitative medical imaging analytics on the Cloud, enabling physics & high performance computing informed diagnostics, patient selection for treatments, pre-operative planning, interactive virtual surgery, real-time interventional guidance and post-operative follow-up analytics.
  QuantMD, LLC is a Pittsburgh-based healthcare startup - a Carnegie Mellon University spin-off - with a global outreach servicing subscription based enhanced diagnostic value to physicians and surgeons in the cardiovascular healthcare delivery space, through robust algorithmic analysis of medical image data. We service physicians and surgeons by disambiguating patient management through physics-based quantitative metrics offered via a cloud platform. Our custom and proprietary medical image analytics solutions have had application to heart disease diagnostics, pediatric and adult cardiovascular surgical planning as well as real-time non-fluoroscopic intra-operative guidance for pacemaker lead implantation, amongst other targeted therapies.

  QuantMD's technology vision is founded around the centerpieces of physics based medical image analytics, surgical planning and medical device innovation while remaining steadfast on increasing sensitivity and specificity of contemporary non-invasive imaging techniques through novel image-derived biomarkers for primary prevention of cardiovascular disease and objectifying decision-making during interventions; therefore enabling better healthcare at lower costs. Our key principle of innovation have been to apply techniques traditionally used in aerospace and internal combustion engine modeling, to the heart and vascular flows in order to make way for a new breed of physics-enabled cutting-edge medical image analytics. Such technology has potential to obviate the requirement of several invasive diagnostic procedures, and offer the same results at a fraction of the cost, while simultaneously improving the quality of life of millions of people around the world exposed to risks of cardiovascular disease - the number one killer disease in the world.

  QuantMD embodies medical technology of the future which will not only empower physicans to administer the right treatment options in a timely fashion but also surgeons to optimize interventional outcomes by way of meticulous intra-operative guidance, using technology that introduces optimization to the science and art of medicine.

  Visit us at:

www.Quant.MD