Teaching

Communicative English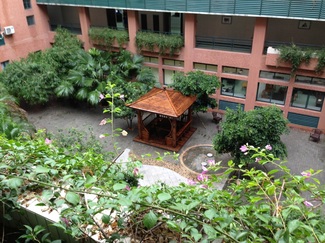 Instructor
: Prahlad G Menon, PhD
Location:
The Central Courtyard of the Software Engineering building at SYSU East Campus.
中国广东省广州市大学城外环东路132号中山大学软件学院A224,510006 .
Time / Days
:
Thursdays, 4:00 pm - 5:00 pm local time (Guangzhou).
---
Class Description:
Communicative English is meant to be an interactive and fun workshop designed in one-hour sessions, held weekly, to allow non-native English speakers to practice their English and learn some through conversations with native English speakers.

Each sessions is currently for only 6 to 8 students, at most, so sign up in advance using the Enrollment Form on this page!
We'd love to have you at our next session.


The emphasis in Communicative Approach of this class is to encourage 'oral communication' in English rather than to attain mastery of the technical aspects of written English language. However, the course will include sessions which will cover a range of topics on effective communication via email and electronic media (blogs etc.) in addition to oral communication.

---
Photographs from some of the sessions of this workshop!
Watch this space for snaps from the most recent session...
---
Testimonials / Press Releases
---
Notice Board:
24 Oct 2014:
Registered students for the next week's session will have been contacted via WeChat. See you all next week!



Earlier messages:
11 Oct 2014:

SESSIONS FULL UNTIL THURSDAY, 23 Oct 2014!




See signup sheet below...



Enrolled Students, 16, 23 Oct 2014: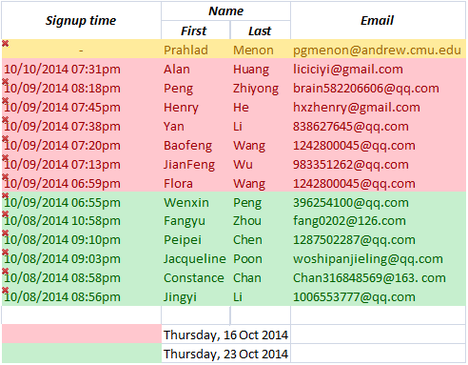 ---
---
We offer timely and accurate image processing of radiology images for clinical care, research, and training.
This is a service brought to you by the MEdical Diagnostics and CArdio-Vascular Engineering Lab.
The MeDCaVE – where QuantMD is engineered.

---