American Heart Association | AHA 2013
Scientific Sessions, Dallas 2013
On patient-selection and virtual surgical optimization for heart failure
---
View the e-poster, online:
---
ASME 2013 International Mechanical Engineering Congress & Exposition | IMECE 2013
Annual Meeting, Chicago 2013
Patient-specific surgery strategy selection and virtual surgical planning for Tetralogy of Fallot (ToF)...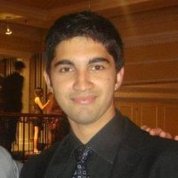 Congratulations Abhiram - for winning the second place in the Poster Presentation competition!
---
---
View the e-poster, online:
---
We offer timely and accurate image processing of radiology images for clinical care, research, and training.
This is a service brought to you by the MEdical Diagnostics and CArdio-Vascular Engineering Lab.
The MeDCaVE – where QuantMD is engineered.

---