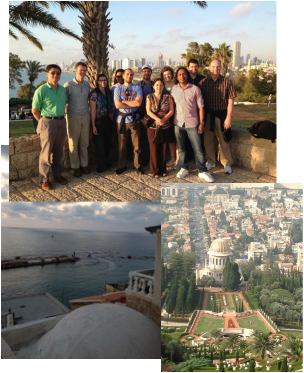 A mere mile or so from the Gaza Strip, today I made an inspiring visit to a school with bomb-sheltered classrooms dedicated to education in social work (policy and law mostly). Their goal is improving the quality of life of the people in the community by 'listening' to them and helping them "access their rights". — at
Sapir Academic College
. This form of education is quite far removed from science and engineering but as far-reaching and impactful in my opinion as a life-saving surgical assist device or biomedical imaging technology. Such social work is what truly affects the changes for the good around us and it was a deeply touching experience to learn from the experiences of the numerous motivated social workers in Israel.
Follow me on this story as well as the rest of my amazing journey through Israel, with the 2014 Faculty Fellows to Israel program (FF2Israel.org) on
my FF2Israel webpage
and of-course, on Facebook!