Are you a victim of heart disease? Have you had a Major Adverse Cardiac Event..?
This page is for you!

Quantitative, time-resolved, interactive 3D visualization of your medical images can help you better understand the state of your health.
Register to send us your image data - MRI, CT, SPECT, Ultrasound and catheterization images / reports.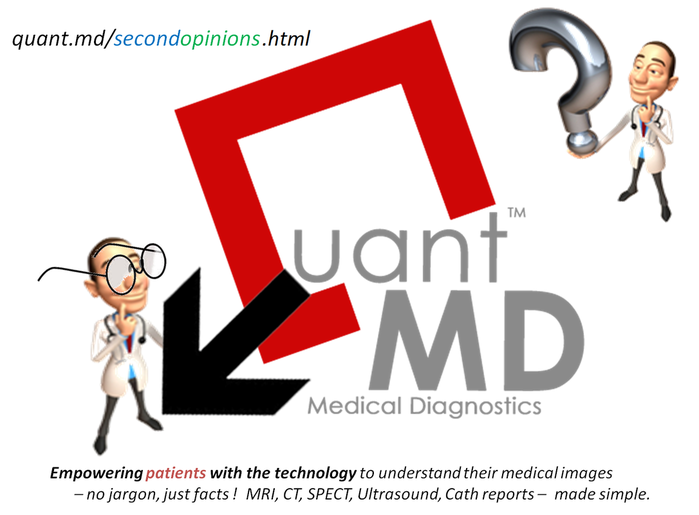 Register below to send us your image data today using QuantMD's secure data portal for a comprehensive, interactive analysis designed for the layman.

Get your $100 consultation for free until: 01 May 2013.

---
---
Register for a consultation
If you hit submit above, you must have already sent us your image data and scanned reports via your secure QuantMD data upload portal and received your comprehensive, interactive analysis.


Customer support:
support@quant.md
Second opinions and medical technology solutions for the Patient.
We also offer timely and accurate image processing of radiology images for clinical care, research, and training.
This is a service brought to you by the MEdical Diagnostics and CArdio-Vascular Engineering Lab.
The MeDCaVE – where QuantMD is engineered.

---