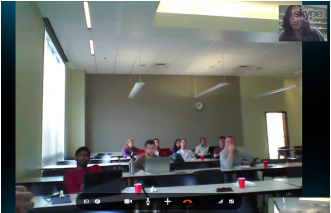 Earlier today, I delivered an interactive seminar with biomedical engineering students of the University of Alabama at Birmingham, focused on
how to successfully take advantage of social media for networking with potential employers, using social media to identify potential employees or business in industry, as well as how networking with social media may benefited the journey through graduate school and in starting a company. During the 35 minute Skype screen-sharing lecture and the interactive question / answer round which followed, several interesting aspects of leveraging the power of the internet, social media and one's online profile to behoove the opinion of a third person investigating a person's candidacy for a job were discussed. The session concluded with a discussion of interesting strategies for approaching potential employers and marketing one's academic and professional experiences, skills and personality, with the goal of departing from mundane communications but instead leaving lasting, positive impressions...
Lecture notes are available upon request - contact me if interested.